Hi friends! If you're on my weekly newsletter list, you already know my exciting news. If not, here it is: we are selling all of our stuff and headed to Africa! This plan has been in the works for months and I am so incredibly excited to finally share it with you!
Ty and I created this informative (and fun!) video telling you all about it.
Where are we going?
Malawi, Africa
When are we going?

June 30th – September 9th, 2016
What are we doing?
Volunteering! We will be helping children; many have lost their parents, have been living on the streets, or have parents who struggle to provide sufficient care.
Why are we going?
To be a part of something greater than ourselves and to fulfill my longtime dream of volunteering in Africa.
In September 2014, Ty and I spent one week volunteering in El Salvador, building a house and working with the locals in the villages. It was one of the most meaningful experiences of our lives and we can only imagine that spending 10 weeks in Africa will be 10 times as impactful!
Who are we going with?
An organization called Love Volunteers connected us with Urunji Child-Care Trust , a local Malawi organization that works to fight hunger, malnutrition, illiteracy, malaria, climate change and poverty.
How much does it cost for us to volunteer?
Here's the kicker – we have to pay to volunteer. But we know that every penny will be worth it. We did a ton of research and are confident that the program we chose is wisely using our money.
Total cost for us to volunteer: $9,812
Here's the breakdown:
We are wanting to raise $5,000 by June 19th to help fund a portion of our volunteer trip. We are very passionate about this project and any support would help relieve the financial stress of making this happen. If we exceed our goal, all extra money will be given directly to Urunji. If you're interested in learning more about donating to us, please check out our GoFundMe page.
If you aren't able to help financially, you can still support us by sharing this post and our GoFundMe page on all social media and word of mouth. And of course, well wishes are always appreciated!
What does this mean for Crafty Coin?
There are so many unknowns when it comes to volunteering – including our internet connection! I've lined up some fabulous guest posts for you and have scheduled some of my own posts so that you'll still be getting the latest and greatest in frugal living while I'm gone.
When time allows, and depending on my internet situation, I hope to update you regularly on our experience in Malawi. I'm so curious what the food will be like and how the cost of living will compare to here in the US! I also want to give you a full rundown of how we chose our volunteer program and how we justified quitting our jobs and spending nearly $10K to spend 3 months volunteering in Malawi.
What about after Africa?
We're moving to New York City! There are so many big changes happening for us in the coming months and I'm bursting with excitement! I'll have lots of new topics to cover on my blog like
Can I stick to our $70 grocery budget even in NYC?
How we saved money on moving by selling all of our stuff.
How I quit my corporate job and am still making money.
Thank you ALL for joining me on this new adventure. I can't wait to take you along for the ride!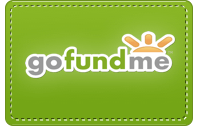 Join the newsletter
Learn how to spend less and live more with the Crafty Coin newsletter.
Get my latest posts and tips sent to your inbox!